Dear colleagues and friends!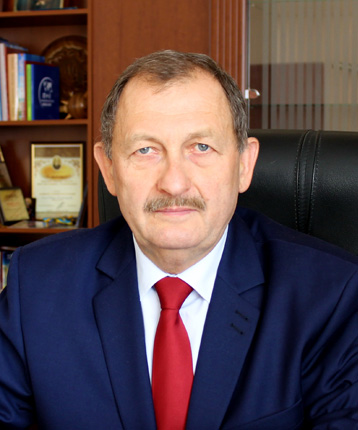 Thank you for visiting the web-page of Ternopil Ivan Puluj National Technical University, which has proved to be one of the 20 best universities among 200 higher educational institutions of Ukraine of the IV accreditation level according to the UNESCO rating in 2007. TNTU is a member of the European University Association where it aptly represents new educational and scientific technologies at the international level.
I hope that traveling around our site will be interesting and useful to you. Here you will discover the pages of history of our university and the latest news; you will learn about its various activities and the peculiarities of student life. It will help you to make a right decision while choosing your future specialty or establishing mutually beneficial contacts in the educational and scientific realms.
Becoming a student at our university, you can acquire, together with the fundamental knowledge in the chosen subject, a good economic education; you can also master foreign languages as well as acquire practical skills which will help you to rival successfully at the international labor market.
My best wishes and hopefulness for the fruitful cooperation.
Rector
Petro Yasniy
February 18, 2019